If the computer always very slow and time taking to access the files or applications or some tasks, it will wrongly affect the total productivity of an office. Also it will affect the employee's mindset. If you are in home also there is the same ratio can be driven, even game developers, game users, software developers as well as normal internet users too.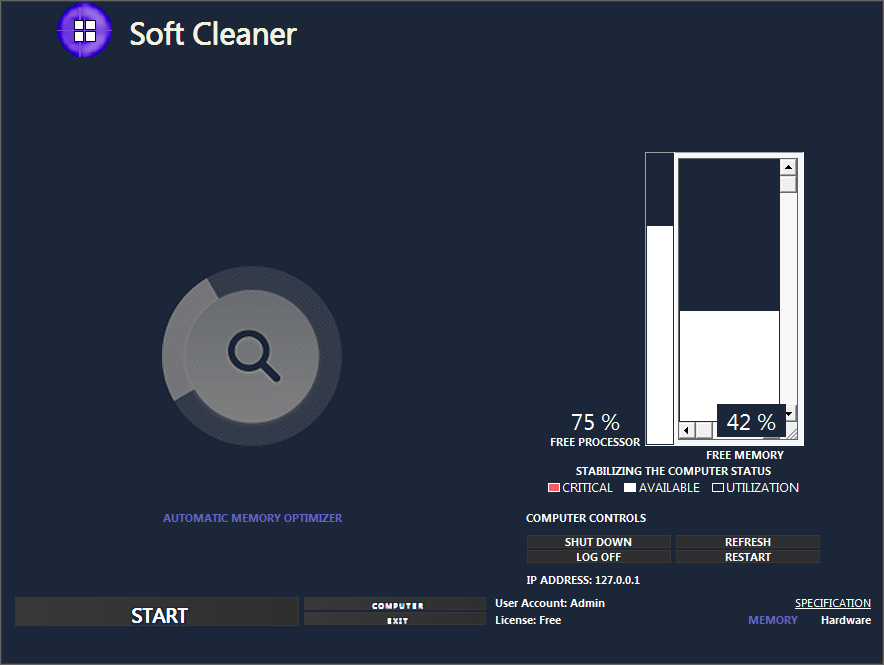 Those everything can be easily avoided with the benefits from our application Soft Cleaner. Automatically creating the highest speed for your computer just before it becomes slow. Developed for office/business/home/enterprise concerns. It is easy to use for any long time as well as giving regulated systematic and predefined algorithms which almost cover almost system issues automated. So that a computer user can satisfy their needs in a very less time as comparing to others systems.This virtual speed up software always use very limited system resources and clarify the present system resources consumption and take necessary steps to ease your works with Automatic Memory Optimizer.

It works with Virus Cleaner – Game Booster, included an EXTRA BOOST. It removes the internet junks as well as browsing history. Integrated system optimizations automated.
TURBO is another step for strengthening cyber security which is very important for at least one time in a month.
Lot more features, included with simple and powerful file search engine without indexing the operating system. This file search engine cleverly systematically detect the exact file if you forgot the exact file.